Minerva Organic Feta P.D.O. Cheese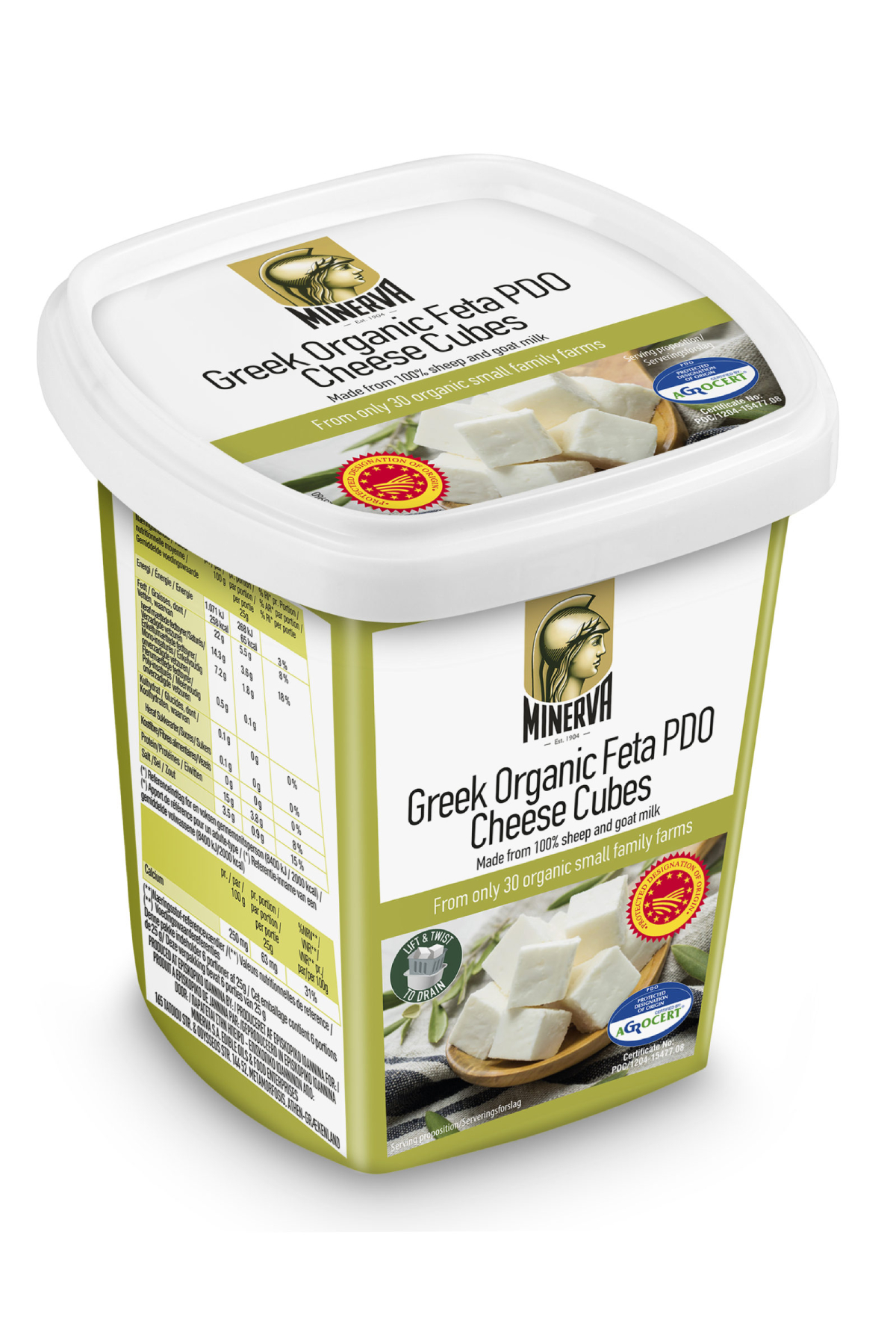 Minerva Organic Feta P.D.O Cheese is certified as a Protected Designation of Origin product and is produced exclusively from 100% fresh pasteurized sheep and goat milk of organic farming from 30 producers in the region of Peloponnese, known for its high-quality feta production.
Minerva Organic Feta Cheese P.D.O. undergoes a maturation process, which allows the development of is flavor and textural characteristics. It is patiently matured for at least 4 months in order to ensure consistent quality, a unique, rich flavor and creamy, full-bodied texture. Certified by Bio Hellas and USDA Organic and awarded with the superior Taste Wared (3 stars) at ITQI. It is no coincidence that it is the best-selling organic feta in Greece. Now available in conveniently packaged cubes.
Usage/Occasion
Enjoy it as a delicate cheese or as an ingredient in a variety of tasty recipes, such as pizza and pasta or as part of an authentic Greek salad.
Available in 150gr/200gr/350gr