Good For:
Lunch or Dinner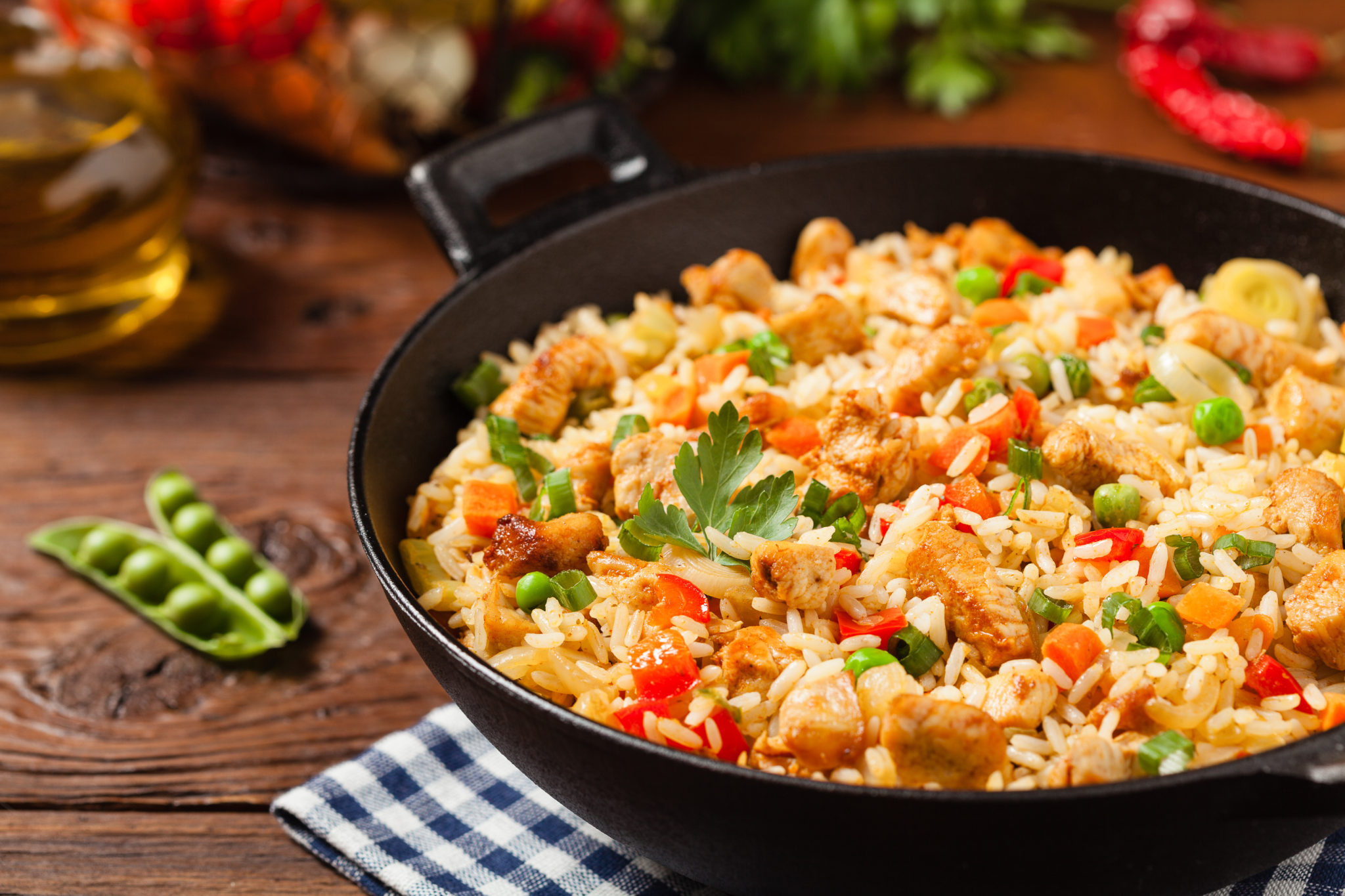 Breast from 2 chickens

1/2 tbsp of cumin

1/2 tbsp of allspice

1/2 tbsp of coriander

1/2 tbsp of paprika

1/3 cup of finely cut onion

1/4 cup of Minerva margarine with Greek olive oil

5 cups of chicken broth

2 cups of rice

1 cup of noodles

1/4 cup of Minerva classic olive oil

1 tbsp of almonds

1 tbsp of white raisons

salt

pepper
Step 1
Pour all the herbs on top of the chicken breasts, mix and leave in the fridge for a while.
Step 3
On removing from the fridge, place in a saucepan with Minerva margarine and olive oil, add the onions and saute.
Step 4
Boil the rice with the broth for about 10′, taking care not to overcook.
Step 5
Saute the noodles with the raisons and almonds in a saucepan until they become crispy.
Step 6
Add to the boiled rice and mix.
Step 7
Serve with the chicken.